I was over at The Barn Hollow earlier and I saw that Kim is doing a wonderful giveaway! 2 darling snow-people--that would be just perfect displayed in your home! All you need to do to join in on the Giveaway fun is to click on the button on my sidebar and join in on the fun! Join her blog, make a mention of her giveaway on Facebook and you are in the running! Do check out her blog--she has many lovely goodies to see!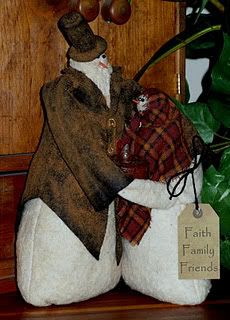 Just look at how sweet they are!!
Be back later with more!
Karen