Things have been crazy here with the start of school--makes me think of the line from When Harry Met Sally when Harry tells Sally how fall makes him think of bouquets of sharpened pencils--that is how I feel! My daughter is a Junior this year, and the Bean Boy is trying to crawl--makes it fun and interesting with my crafting! But sewing and stuffing and painting I have been doing!! Let me show you!
Remember the 2 stars I was working on when we last met? Here they are complete!! I added vintage buttons to both and I think that was what they needed for that final touch! What do you think??
Here are some new goodies I am working on now and a few in various stages of being finished! Just about ready to get put up on Etsy as early as tomorrow! The owl is made from a pattern from Paxton Vally Folk Art, and she is in the 'nearly completed isn't she cute I can hardly wait to finish her stage!' and the Scare-die Cats are my own design! I am really happy with how they came out!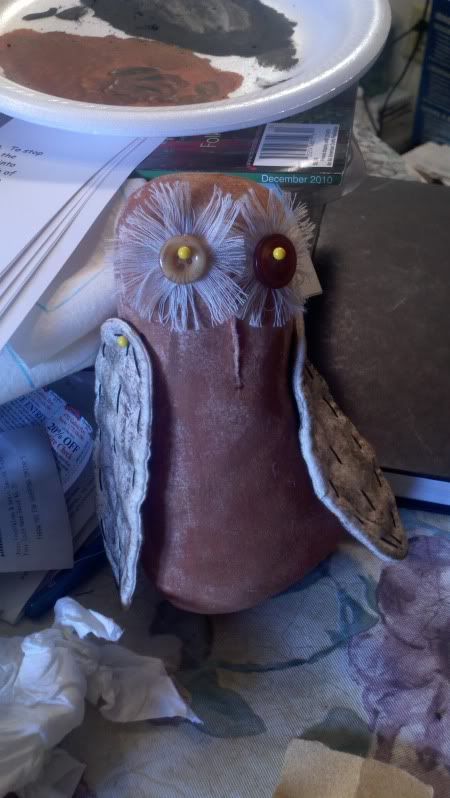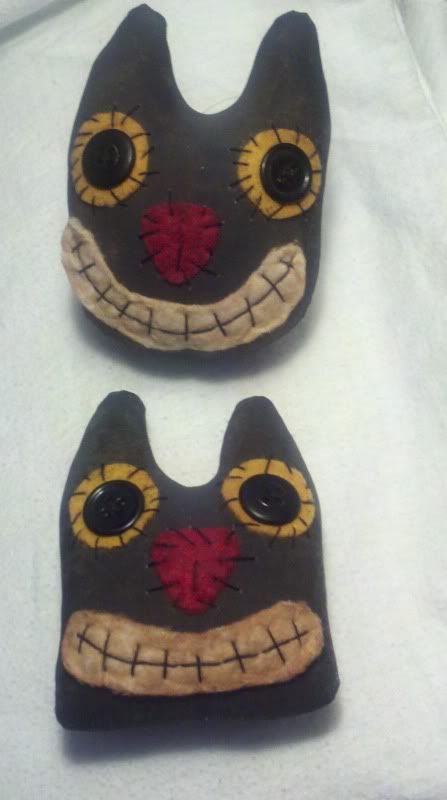 More works in progress--after all, this is a WIP post, right??
Bats, cats and pumpkins o my! And lots of paints and buttons and other fun things! I am sooo happy with how all my goodies came out! After painting, and after they were all dry, my wip's were sanded and stained with my cinnamon and tea blend and baked till dry!
Well, back to my sewing and crafting and painting!! Till next time, be safe and happy crafting!!!
Karen